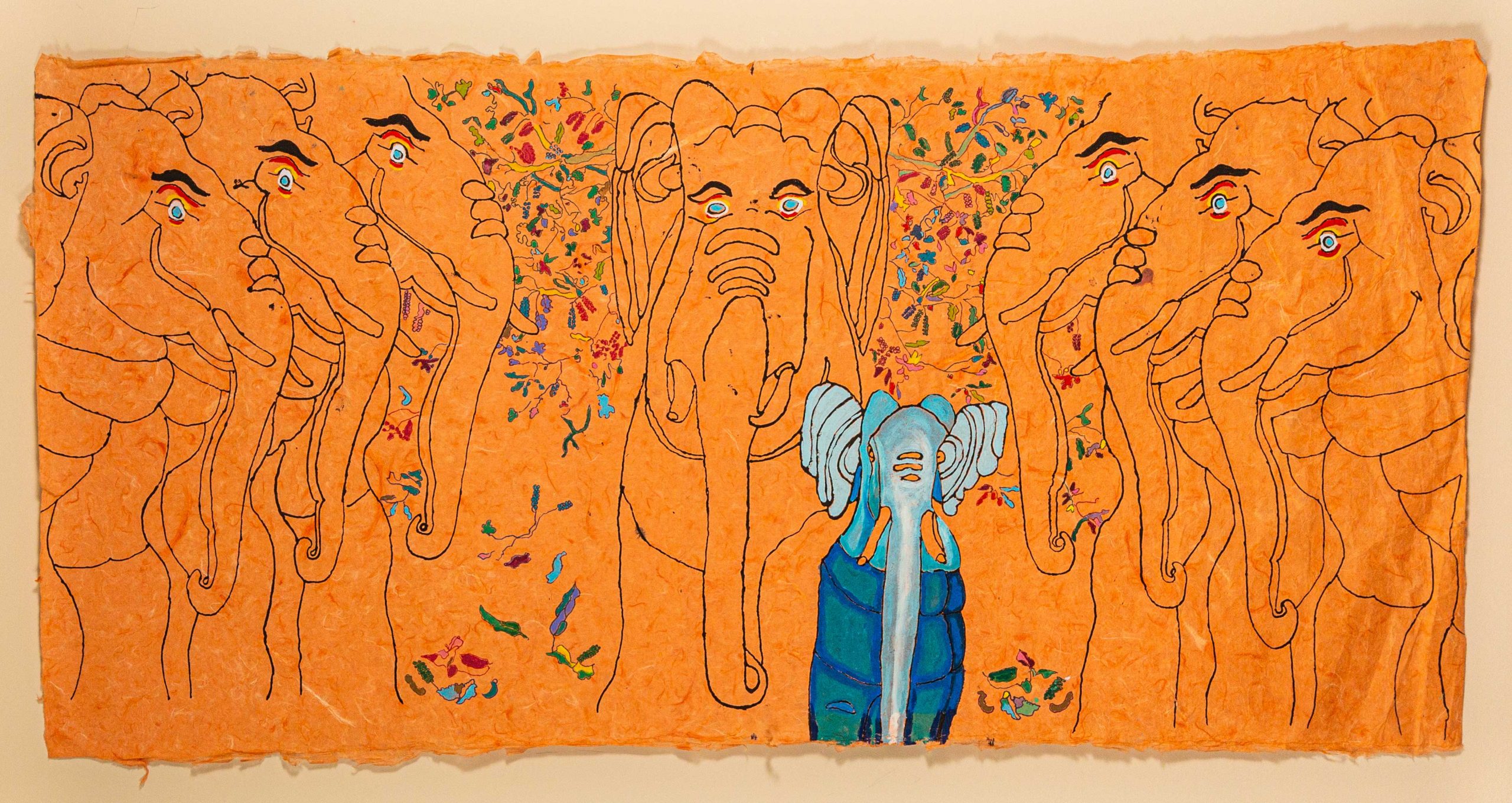 In the spring of 2009, My husband and I traveled to Vietnam via Hong Kong, eventually landing in Ho Chi Minh City. The people who were to escort us to the school met us at the airport and we set off to the place where we were to lodge for the night.
I am always fascinated by traffic dynamics, and the traffic there was quite something to behold. It was close to quitting time, and chaos was all around us. In between the two sides of traffic were hundreds of small motorcycles, buzzing past the bigger vehicles like a hoard of flies.
Their riders were mostly younger people, some (including young women) dressed in business suits. Many bikes carried two people, and some even a third. As I observed them zooming artfully around and in between the cars and trucks, while also avoiding pedestrians at the side of the road.
I couldn't help but be impressed. In all of the many hours we spent on the road, not once did we see one vehicle bump into another. Apparently, the Vietnamese are all very good drivers―and they need to be, to survive the chaos!
Traveling to The School
The next day, we were to make our way to the school where we were to have our teaching adventure, so we awoke at 4:30 a.m. to prepare for our 5:30 a.m. departure. From our hotel, we were ushered onto a bus and offered a breakfast of French buns and beef, which we ate as we traveled through the tropical countryside, green with coconut trees.
We crossed many rivers along the way, all tributaries of the great Mekong River. Adjacent to the rivers, we saw many villages with wonderful food markets. We could always spot a butcher's storefront by the carcasses hanging out in front.
In fact, there are all kinds of interesting sights along the roads. I noticed, for example, there were baby chickens in wire cages. Elsewhere, roosters or hens were kept in wicker cages on the ground. The cages get moved periodically so the fowls can peruse different soil under their feet for fresh delicacies.
Again, traffic was everywhere, and so was the accompanying noise. Whether large truck, medium-size bus, motorcycle, or bike, the drivers of all vehicles beep their horns to signify their intent to pass. The sound of these traffic trumpets was a constant part of the daily orchestra of life on the streets.
The people seemed extremely industrious, with many carrying incredible loads on the backs of their bikes and motorbikes. Yet, despite working so hard, they were always smiling.
From time to time, I noticed several beautiful homes built back some way from the highway. Sometimes these sat right next to corrugated tin shacks or rice paddies, and canals running beside the fields. I would soon learn that half of the population is middle class, 30% are poor and 20% are rich. Middle-class women believe that being white is essential to being beautiful.
We saw many girls walking to school in their national school uniforms, called co-dai. These consist of a tight, white upper bodice and a dress that is slit from the waist down with pants underneath. Although they look lovely and display sleek bodies wonderfully, these uniforms are very hot to wear. The boys wear dark pants and white shirts.
There were about ten of us on this outing. Pierre, the only male, sat up front in the bus where he had the best view in the house. I was delighted to discover that our companions on the trip, several young girls, liked to sing. That helped to pass the time.
Teaching In Vietnam
At last, we came to a halt at the edge of the Mekong River where we waited to drive onto a ferry that would take us across. This was a very busy crossing. We saw six large ferryboats continually traveling back and forth near each other. Eventually, our ferry arrived, and the crossing was fun. It seemed there were more motorbikes than people on the boat.
Our journey, expected to last four hours, ended up taking well over eight. At long last, we arrived at our destination: a small campus consisting of yellow stucco buildings. This was Tra Vinh University Campus 2 in Can Tho, Province, where we would be teaching English to university students. Our hosts showed us to our quarters: a little suite with a kitchen, bathroom, sitting area, and bedroom. It was now well past our bedtime, so we fell into bed, hungry for sleep.
Meanwhile, as teachers in Vietnam, we were given a lot of freedom in the classroom. I decided I would ask the students to write their life stories as if they were fairy tales. I encouraged them to see themselves as princes and princesses and their parents as kings and queens living in castles. Because they lived their lives at such a basic level, many did not access their imagination easily, so this was a challenge for them on many levels. Yet, they responded.
I divided the class of 40 into six groups and had them read their stories to one another. Then each group had to choose one story and turn it into a play they were to perform in front of the whole class. They made costumes and created scenery that they projected on the wall. Pierre recorded the plays on video, and they each got a copy. Afterward, they were excited and amazed to see what they had accomplished. They were very shy, which held them back at times, so they came away feeling very proud of themselves. That was wonderful to witness.
Anne de Nada