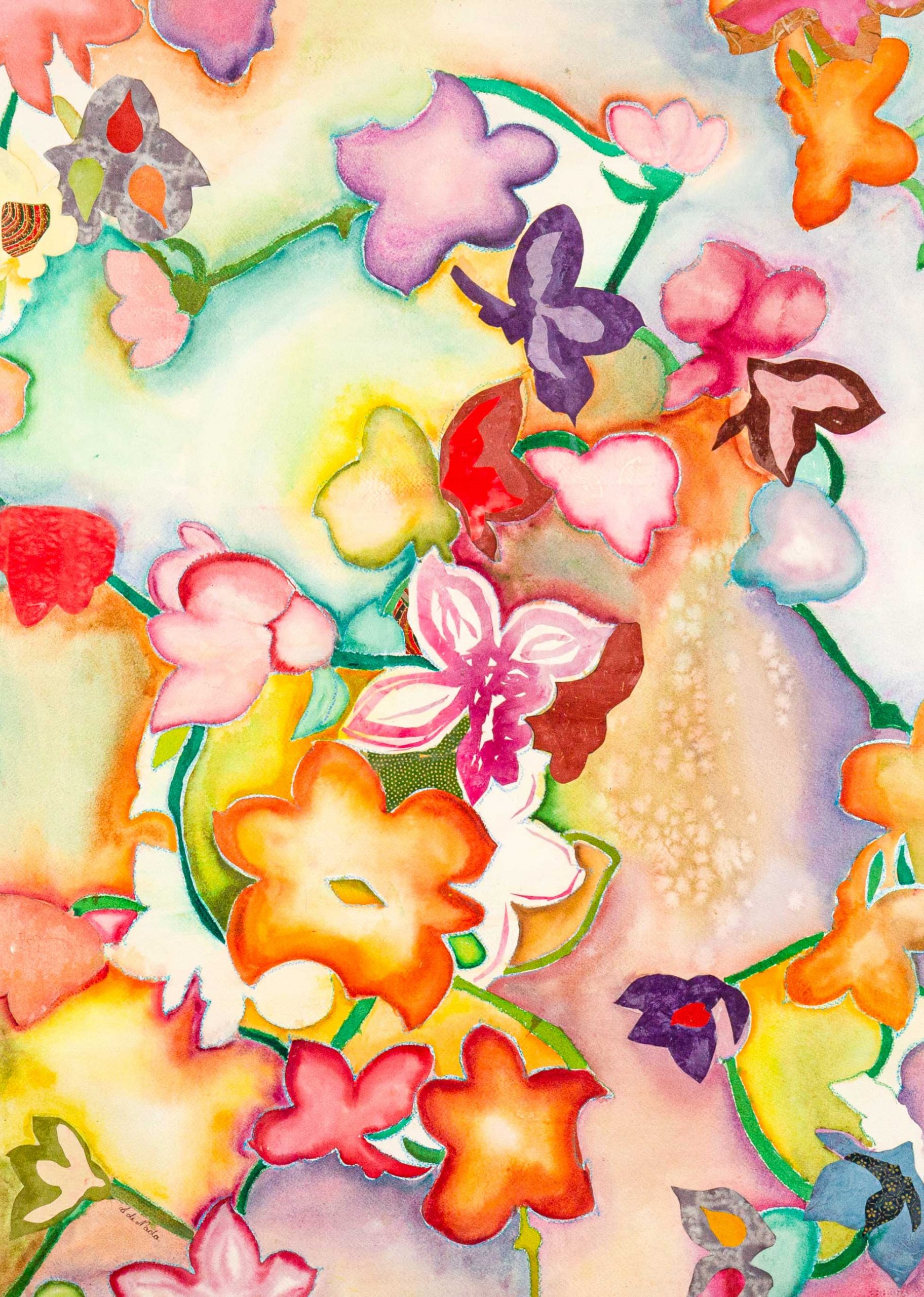 My Trip To Nepal | A Story of Making The Best Out of Any Situation
Things don't always go as planned, that's for sure. My three-week trip to Nepal is an example of how quickly things can drastically change. It's one of many life lessons to learn how to make the best out of your situation.
We were making our way toTibet when a series of disasters occurred. While we got stranded for a while, we all tried to make the best of things. Plus, we met a lot of interesting people along the way. Keep reading to learn all about my adventure in Nepal.
The Earthquake
I was two-thirds of the way through our trip by the time we reached the Tibet/China border. My group was about to cross the Friendship bridge with visas in hand, when the ground started trembling under our feet.
We were experiencing a 7.9-scale Earthquake. The porters started running, and we quickly followed while watching the big boulders rolling down the mountain landing on buses, cars, and killing people. In this little village, there were about 147 people who died that day.
We only had mere minutes to go through our luggage, to take what necessities we could think of, and walk a couple of kilometres up the road to a high, flat area. To get to safety, we had to pass buildings that were now rubble, wires that were strung across the street, and boulders everywhere.
Safe, But Stranded
When we finally found flat ground, there were not many people. I arrived with a backpack and a strong stick I found along the way.
There was nothing on the mountain when we arrived other than terraced land and a very steep rock stairway up to the house to the side of the mountain. That first night was a challenge, to say the least.
We were stranded in unfamiliar surroundings in a terrible situation. We had cell-phone service to call for aid, the first day only, but we had no shelter, food, nor could we drink the local water.
The Second Earthquake
On the second day, we were shaken again by a second earthquake 7.5-scale. We were in a refugee camp that eventually totalled around 6,000 people that had lost their homes during the earthquakes.
There were around 20 international tourists in my group. Three from Russia, two from Belgium, one from Switzerland, and our group of ten Americans and five Canadians.
What's Going On?
In the first refugee camp, where we spent 5 days, many small helicopters arrived and left with the people in medical needs. It was becoming very frustrating because no one was giving us any information.
We eventually found out that the priority consisted of the injured or sick followed by the ammunition, which was hidden in the mountains. Why? I expect it was hidden for security, and needed to be moved for fear of exploding in the Earthquake.
There were reporters from India and England who obtained information from us and some local people. We later heard that the Nepal government asked the Indian reporters to leave the country, for over dramatizing their story. The Chinese and Tibetan armies are well-known for trying to keep a tight seal on their affairs, especially disasters.
Experiencing The Refugee Camps
On our fifth day eventually, 8 of us were taken by three helicopters on a 20-minute ride along a steep river gorge about 100ft deep. Here we were to wait for a bigger helicopter to take us back to Kathmandu.
When we arrived at the second refugee camp, we were given a small glass of hot tea, the first touch of warmth in five days. The man who offered it to us was called Pasang, who took care of us while we were in his village.
I went for a walk around the village and found a school yard. The highlight of my Earthquake adventure was this little village and the children within it.
Most of them were shy and the average age was about 6-8. We started dancing and they joined in, unfortunately, the boys stayed to themselves initially.
Having My Own Fun
I was very frustrated with all the garbage that had been strewn around. So, with my big stick, I started putting the plastic wrappers in a pile, as well as bottles and cans. To make it seem fun, I started playing games like football with the big empty bottles or golf aiming towards the big trash pile.
I was hoping that if the kids saw me having fun, they might join in. I hoped for the boys to get involved. So, we marked a goalie area, and they bounced a large plastic bottle off their legs and went to play. They had fun.
On the second day at the second camp, I spent some time with the girls in the morning, combing and plaiting their hair. I figured there were about 60 children and only one comb for all of them. So many of them had lice or ticks, but from my experience in animal grooming, it was no issue to me.
A Bright Moment During A Gloomy Day
Eventually, it started to rain and Pasang, who wished to help us, came and told some of us to follow him. He directed us into an empty tent, with one person resting in there. Doug, our teacher, came and started drawing. Ted, a student, was lying down, resting as well.
In came the children. While out in the yard, the children were singing and they sang Twinkle, Twinkle Little Star in English. It was delightful, so I encouraged them to sing inside our tent.
Then, came a six-year-old girl who sang that and a few Nepalese songs. The children decided more support was needed, and a little boy about 6 arrived. The two sang a duet beautifully. All of the children were happy singing and having a great time. I loved it.
I then returned to the adult area a little sad because being with the children was great as they did not allow their happy bubble to burst.
Leaving The Camp
After spending a night in the small village, we were told we had to walk out. We had a very steep and long climb down a narrow path. We came to a crossing where everyone had to stop. This was because the path went over a steep creek that was covered in barb wire.
We went down, through narrow paths and obstacles, until we came to an incredibly challenging switch back in the journey. This one had a lot of unstable rubble. In fact, it was almost impossible to find a solid footing. The rock was like crumbled-looking cement pieces. That was our last big challenge until our final steep descent onto a road.
An American-Nepalese man named Tsansin hired the last jeep in the village. We had our luggage on top and 11 of us drove off. It was hot and we were crushed next to each other. It was about 75 kilometres to Katmandu, and we saw how the road was barely passable because the rubble had to be pushed alongside the mountain or over the edge.
Traveling Through The Villages
The road was narrow, one car width in places. Small villages existed along this narrow road where the mountain terrace was wider. On our left, the road dropped off down into a steep river gorge.
Some houses on our right were rubble. The ones that stood were the more expensive ones. We manoeuvered around big potholes and fissures. Looking at destruction along the way. At times when we were on the road passing villages, it was like a beautiful Sunday drive, as the sun was out and the scenery was magnificent.
On our left across the river were steep mountains, this narrow river wound its way through the high Himalayan mountains. Driving towards Katmandu we saw on our right that the tallest statue in the world, the one of Shiva was still standing.
Our Destination, At Last
We eventually road into Katmandu, after having a tire changed, past the cultivated terraced, lush gardens. As we came closer we saw more destruction and tent cities which the army had erected and many walls that had been toppled.
We were happy to arrive at our hotel that was fortunately untouched and the other members of our group waiting at the entrance to welcome us.
Anne de Nada